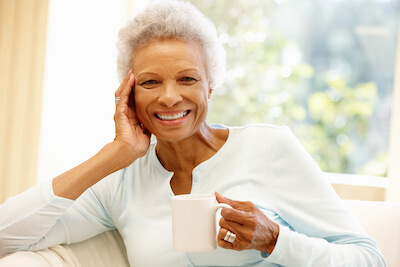 At
Miles Of Smiles Implant Dentistry
, our specialty is dental implants for tooth replacement needs. Dental implants are a revolutionary treatment involving the surgical implantation of posts into your jawbone, providing support for your replacement teeth. For years, dentists have used titanium to make the posts. Today, however, alternatives to titanium are available for dental patients with metal allergies.
Traditional Dental Implant Material
Titanium is the traditional material used for dental implants. However, zirconia has become a modern alternative to titanium metal dental implants. The first successful titanium implant was placed in 1965, and dentists have used titanium ever since. While titanium proved effective upon the first implantation, research and development continue to improve the stability and strength of the implant. Today, titanium implants have a 98% success rate.
Metal Free Dental Implant Alternative
The continued research and development of dental implants has looked into alternative materials for dental implants. While titanium dental implants have a high success rate, they are not the ideal solution for everyone. In addition, some patients have allergies to metals.
Other patients express concerns over the placement of metals in their bodies. The quest for alternative materials eventually led to the discovery of zirconia, or zirconium oxide. Zirconia implants are commonly referred to as ceramic implants. While they are considered metal-free, they still contain trace amounts of metal, which are essential for the strength of the posts. Your jawbone fuses to zirconia dental implants just like it fuses to titanium. Research on zirconia has shown that it can be a strong and durable material for supporting replacement teeth.
Titanium Vs. Zirconia Dental Implants
Titanium and zirconia dental implants both have their advantages as well as their disadvantages. Both materials are biocompatible. They also integrate well into your jawbone. However, they do have significant differences, as well. Titanium implants have decades of research behind them, making them a more well-understood material. They are also available in one-piece or two-piece implants. Two-piece implants offer much greater versatility.
The posts can be placed in the jaw at an angle or slightly off-center, allowing them to take full advantage of your jawbone while still allowing the crowns to be in perfect alignment. On the other hand, Zirconia implants do not have the same amount of research behind them, but they have there unique advantages. These implants are considered metal-free, making them a better option for those with allergies or concerns about metal.
The posts are also white rather than silver. This white color means that the posts will not be noticeable if you have thin gums or suffer gum recession. Zirconia is only available as one-piece implants, however. This means they must be placed precisely in the jaw, making them much less versatile. Titanium has proven itself to be a very successful material. With the addition of zirconia, however, treatment with dental implants is becoming available to more individuals suffering tooth loss. For more information on the materials used for dental implants and the various types of implants, call 301-709-3020 Miles of Smiles Implant Dentistry.