Zirconia Fixed Bridge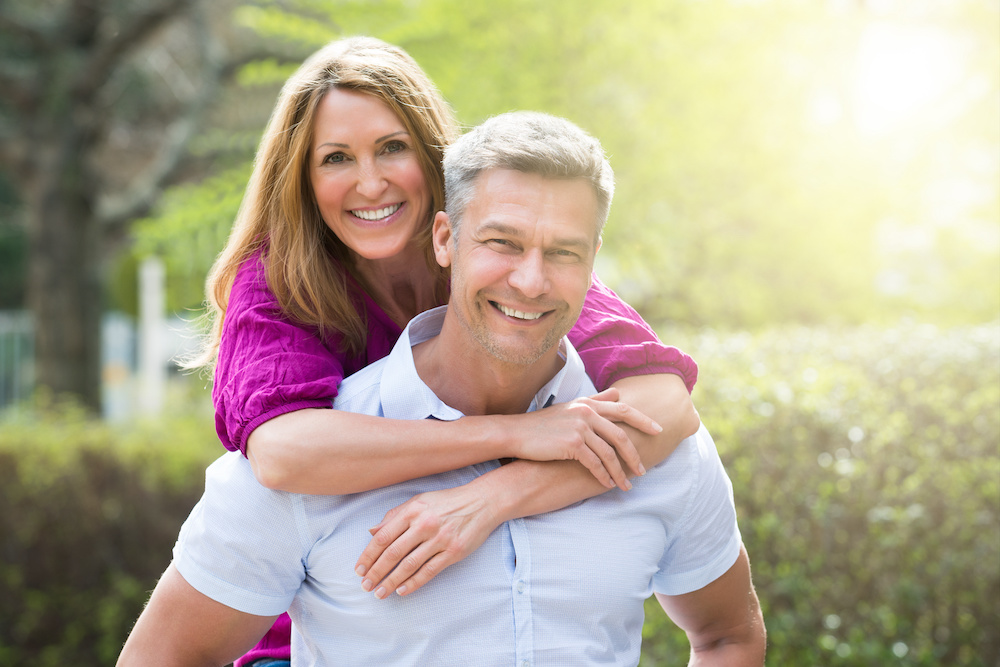 Suppose you've lost all your natural teeth or have no healthy teeth remaining. In that case, you want restorations that will give you a full, healthy, and confident smile that never lets you down. In addition, you want to enjoy all your favorite foods and know that your new restorations are up to any job. These are some reasons the team here at Miles Of Smiles Implant Dentistry recommends zirconia for restorations or repairs. Zirconia is a ceramic with titanium qualities in many ways, including its strength and biocompatibility.
As part of a full-mouth implant solution, a zirconia fixed bridge is the preferred option to regain dental function and aesthetics when pervasive tooth loss occurs. Dr. Sammy Noumbissi is a specialist in zirconia dental implants and uses an expert and aesthetic eye to ensure your smile, from the surgical placement to the soft tissues surrounding each tooth, reflects the attractive and natural-looking smile you deserve! Contact our team at (301) 709-3020 to schedule a consultation with Dr. Sammy Noumbissi to see if zirconia fixed bridges or dental implants are the right solution for your smile.
Why Choose A Zirconia Fixed Bridge?
Precision designed for you
Natural-looking appearance
Stain and odor resistant
Biocompatible and nonporous
Long-lasting durability
Supporting Long-Term Function
Your zirconia fixed bridge has exceptional strength comparable to natural teeth that are needed for proper biting and chewing food for years to come. These bridges have incredible strength and durability from how they're manufactured—from one solid piece of zirconia. Zirconia bridges are made of a material with similar physical properties to titanium but with aesthetic properties that offer beautiful results. Traditional dentures and some hybrids are manufactured by securing porcelain teeth into an acrylic base that is virtually plastic. Zirconia bridges eliminate the weaknesses typical with the two-material design of these traditional solutions. As a result, your zirconia fixed bridge will withstand everyday wear and tear and offer a significantly strong bite without fracturing. In addition, when permanently attached to implants, this system will help ensure your jawbone remains healthy and stimulated.
Permanently Restoring Your Smile's Aesthetics
In addition to its durability and strength, a zirconia bridge has the color and translucency of your natural teeth. These features are currently unmatched by any other material in dentistry today. Dr. Sammy Noumbissi customizes each restoration to your smile specifications and to complement your facial features, gum, lip line, and skin tone. Your new teeth will also be custom colored to match your natural gums and shade to your desired brightness.
Schedule A Consultation At Miles of Smiles Implant Dentistry
Contact our team at Miles of Smiles Implant Dentistry at (301) 709-3020 for zirconia dental implant or fixed bridge consultation to discuss which option is right for your smile. With years of experience, Dr. Sammy treats many patients from Silver Spring, Burtonsville, Chevy Chase, Kensington, Potomac, Germantown, Bethesda, Darnestown, Clarksville, and throughout Maryland, Virginia, and Washington DC.